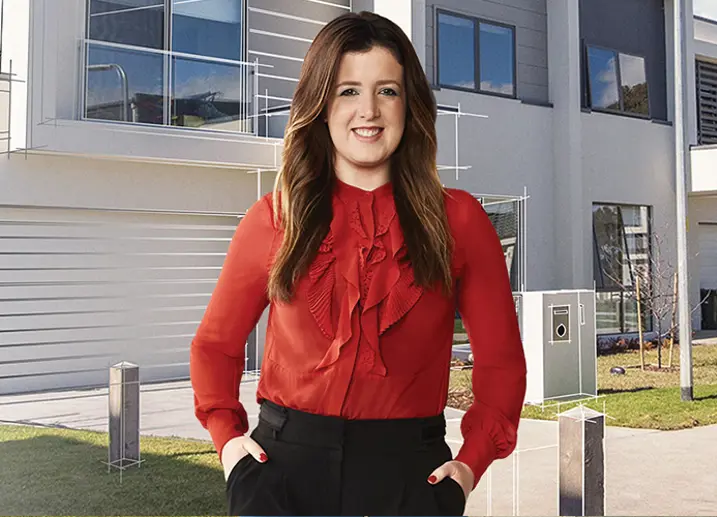 Meet

Kerry

,
a
Residential Project Director
Meet Kerry, a Residential Project Director in our Victorian team who has been with Stockland for more than a decade.
Describe your career journey at Stockland so far.

I started with Stockland in 2007 in marketing and I was in the role for 6 years covering the Victorian region. In 2012, I took charge of where I was at with my career. I spent some time thinking about what it was that I really love about work and found that I could do those things in a property development role. I put together an extensive development plan to help me move forward in the direction that I wanted.
When I returned from maternity leave in 2013, I was only back for a few months before moving into the development function. I progressed through various roles, and I've been recently promoted to Project Director in Melbourne. It's been such an exciting journey and I am very grateful for the opportunity I have had. I'm really pleased I made the decision to move. As much as I love marketing, development was just the perfect choice for me. It was almost like I was starting my career again, and even though it's been challenging the new skills I learnt were worth it.
What keeps you at Stockland?

What keeps me here and motivates me, is really about my personal development, growth and the opportunity to really push myself each and every day. I enjoy being in a high performing environment that challenges me, because with that comes opportunity. It's important to me to have a career plan in place to know where I'm headed and I see the opportunity to fulfil that plan at Stockland.

The other thing that keeps me at Stockland is no doubt the people and the culture of the team. You need that feeling of belonging to a great team. You spend as much time with the people you work with as you do with your family, so you need to love what you do and enjoy who you do it with.
What does our purpose - a better way to live - mean to you?

Our purpose is key to why I work for Stockland. In our role we are really fortunate to be able to influence the way people live, work, shop and play. We can directly influence the things that matter most to people and drive their happiness. It's our responsibility to live up to our purpose of creating a better way to live.
What does flexible work mean for you?

Flexibility is very important for me because having flexible working arrangements has allowed me to build my career whilst also being a mum. Stockland almost gets 120% of my effort because I feel so fortunate to have the flexibility to do the things I need to do with my family, whether it be something at school, like a morning tea or afternoon reading, I know that I'm able to do that and logon later to finish my work.

You don't have to feel like you need to sacrifice things just because you want to have a career. I work from home one day a week which means I get to walk my son to school and pick him up. I'd say these days seem more productive than days in the office in terms of level of output because you can knuckle down and really focus, which is why I find them so beneficial and important to me.
What personal or Stockland contributions are you most proud of?

Our Stockland CARE Foundation and the commitment we make as a business to help the organisations supported by the Foundation is amazing. It just shows you the values and morals of our organisation.

A personal contribution that I'm proud of is something we did on the Selandra Rise project (a residential community in Clyde North, Victoria) where we trialled a series of initiatives to understand how we could support community health and wellbeing and undertook a five year study to test the results. There were some fantastic outcomes from the study and, in terms of community engagement, every single decision we made involved the community and residents that lived there, from when we named the community to designing parks and town centre. It's definitely a project that will go down in history and a project which has had such a positive impact on the region.
Together we create the future. In your role, what does the future hold that you're excited about?

We have grown quite significantly through acquisitions in and around Melbourne over the last few years. I think that is exciting in terms of our opportunity to influence Victoria on a greater scale. The built-form space is also very exciting. The population in Melbourne and surrounds is growing rapidly, driving the need to increase density to address affordability and to embrace urbanisation. How we unlock the possibility of people living 50kms from the CBD while still having the urban lifestyle they desire is an exciting opportunity for us as a business.
Can you share a time where you or others have brought an idea or different perspective to achieve a great result?

For me, diversity and inclusion is way beyond just gender. It's about how you get a diverse mix of individuals to be able to work in a functional team where all of them feel comfortable enough to raise their voice and share their opinion, regardless of how radical, exciting or different as it might be. It includes people from all walks of life in decision making, allowing them to comfortably share their thoughts for the greater good of the business. I think that is a journey we are continuing along.

We had a community vision workshop last year where we invited not only internal stakeholders but external stakeholders like council and different consulting groups, including radical designers and architects. The day was structured to include everyone's perspective. That was a great example of when we have had 30 or so people in the same room with different backgrounds, perspectives and experiences, aiming to achieve a similar goal. We landed on some amazing outcomes that day. When it comes to collaboration, it's so important that we include both internal and external stakeholders.
What makes a Stockland career different?

Working at Stockland puts you in a different league. If you have worked at Stockland, you have really set yourself up for future opportunities. That is due to a number of factors. Stockland attracts really high calibre people and we have quite a robust selection criteria, a strong leadership team, and a culture of high performance. Another factor that sets us apart is some of our policies and practices. When my friends and I talk about work, they are very impressed by our parental leave policy, our approach to flexibility and how we support each other. These are the things that keep me here.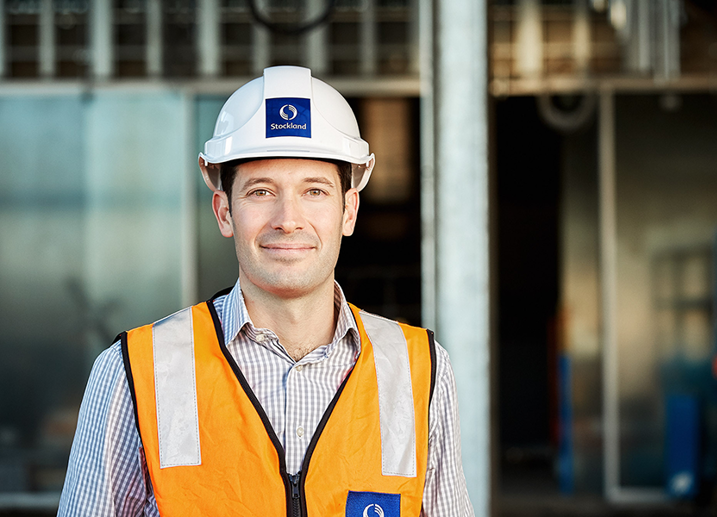 Meet

Adam

,
a
National Development Manager
Adam is based in Brisbane, in the Commercial Properties Team.
Tell us about your journey with Stockland.
I started working as a Sales Associate for Stockland communities on the Gold Coast 16 years ago, whilst I was completing my studies at University. From my first day I knew I found the industry I wanted to be in and I loved working with a passionate team on amazing projects. During my time in the sales team I worked across various projects and was promoted to sales professional and ultimately Sales Manager. It was during this period I realised that I wanted to move into the Development team and with Stockland's support and upon completion of my studies I moved into the Development team as a Development Professional and soon after was promoted to Development Manager. Not long after launching a new masterplanned community on the Gold Coast, I took an opportunity to learn a new market and moved to Melbourne to support the growth of our Victorian business. After 2 ½ years and a quick 6 month secondment to our Sydney office I moved back to Brisbane as a Senior Development Manager leading our North Lakes and Moreton Bay Region. After a period of 10 + years in the masterplanned communities side of the business, I felt like I needed to push my learning again. As such, I took an opportunity to work in the Commercial Property side of the business, again as a Development Manager and was then promoted to Senior Development Manager, then Regional Manager and now National Development Manager for Retail.
What keeps you at Stockland?
I really like learning new things! I never anticipated that I would stay with Stockland this long, but I have had so many opportunities and they have always been different. At an early stage of my career I had a great mentor who always encouraged me to seek to understand the entire business, not just one sector and Stockland creates an environment that allows you to do that. Stockland has provided me with so much variety and opportunities to learn that I never had the chance to feel restless and I have continually been encouraged to grow.
What does Stockland Purpose of a 'better way to live' mean to you?
It only takes a drive through our communities in the morning to see how we are creating a 'better way to live'. The walking school bus, the kids riding their bikes via the best parks and after… the mums and dads having their morning coffee or going to the gym at the local Town Centre. What is even better is when we have people living and working in the same community, numerous retailers within our Town Centres are also residents in our communities… how good is that!
Stockland Baringa within our Aura community is a great example of this and it is amazing to see how the residents at Aura love it and use it every day. We have created this wonderful community that is a fantastic place to live, work, play and shop.
What does flexibility meant to you?
As a member of a working family with three kids and a few farm animals… the notion of working 9-5pm in an office doesn't always work! Flexibility is about managing the workload to ensure its completed but being less rigid about how it gets done. Stockland has been a leader in flexibility in the past and I think continues to lead the way in this sphere.
What does diversity and inclusion mean to you?
I was one of the first males at Stockland to take up the parental leave option and at the time even felt a bit nervous about it, but it was such a great experience and enabled my family to transition into the life of parenting in a way that suited us and importantly supported my wife in getting back into her job. Stockland is a great place to raise a family, but also a business that has strong values and morals where team members are encouraged to be themselves and be proud. Diversity and inclusion in our thinking is highly valued in the business with broad perspectives and opinions sought in how we design, deliver and manage our assets for all of our stakeholders. Some great examples of this is our approach to inclusive play grounds, our amenities within our Town Centres and numerous other initiatives we are constantly rolling out.
What are some of things that you are proud to have had a part in at Stockland?
In the development team, there is nothing quite like the lead up to launching new projects in any asset class. The development team's role in this is critical in ensuring the entire team is working seamlessly and ultimately deliver a successful project for all our stakeholders and in particular our customers. I have been lucky enough to launch and be part of launching various projects in my time at Stockland. Once it's launched, celebrating with the team and seeing our customers interact with our assets or masterplanned communities is an amazing feeling.
I am also proud to generally work in a business that does the right thing, takes care of it's people and takes pride in delivering amazing projects.
What do you think is unique about a career at Stockland?
As a diversified business across multiple asset classes Stockland provides a unique opportunity to provide a broad exposure to all parts of the property industry. Further, I think we are great at removing the focus on simply moving upwards but focus more on giving the team the opportunity to learn about the whole business. And when you learn and grow with the whole business the opportunities to move up happen naturally.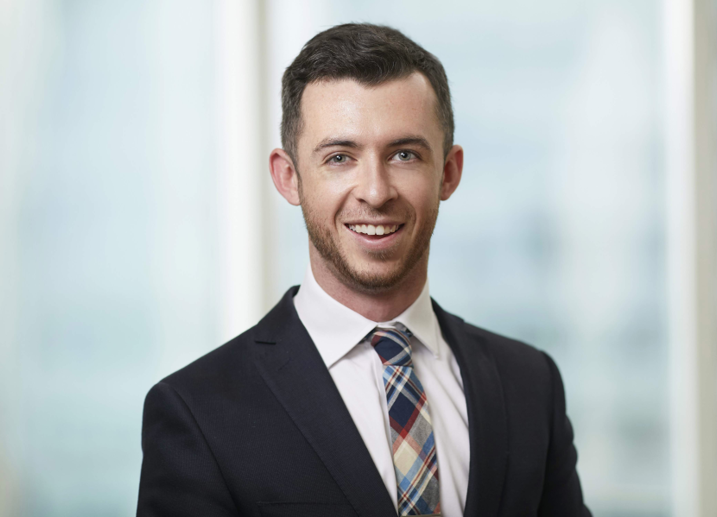 Meet

Benjamin

,
a
Halcyon Development Manager
Meet Benjamin, a Development Manager in the Halcyon Communities team.
How did you come to work at Stockland?
I joined Stockland as an Architecture Graduate in the 2017 cohort from another Developer. From there I moved into the Development Team working across Built Form, Retirement Living, Medium Density and our Communities Businesses and currently in Halcyon Communities. I've also been offered the opportunity to lead one of our internal diversity functions, lifting the profile of Inclusion for the industry.



Is Stockland's contribution to our community important to you?
Stockland has considerable influence in the communities we operate and the industry in which we compete. This influence goes beyond our founder's original purpose "to not merely achieve growth and profits but to make a worthwhile contribution to the development of our cities and great country", but changes the lives of individuals providing a better way to live to anyone that we interact with; as an employer, a community creator, retirement living provider or landlord.
As a lead of our LGBTQ+ Employee Advocacy Group, Stockland's contribution to my community is hugely important, enhancing and building on our inclusive culture. Acknowledging our existence through policy, advocacy and inclusive amenity are several steps in our journey towards a more diverse and inclusive environment, where those who wish to affirm their gender or be open with their sexual orientation or identity, in whichever way they choose, are provided with support, dignity, and respect at Stockland or within the communities we create.
What does diversity and inclusion mean to you?
Someone once told me Diversity is inviting everyone to a party, and Inclusion is asking people to dance at that party. Every day at Stockland we are valued for our different backgrounds and the diverse perspective we provide.
Being a diverse and inclusive organisation should not only reflect our core values, but also the diversity of our local communities. To reflect these diverse customer needs in the facilities and amenity we offer, we need employees with different backgrounds and experiences.
Is flexible work important to you?

Work life balance and flexible work means being supported to undertake the commitments and any additional life requirements that are important to you. For me, that's playing Field Hockey, and making sure my work hours and deliverables don't prevent me from attending my training sessions. It also means I am supported to pursue personal ambitions in the inclusion space, sitting on several external D&I committees and presenting at industry conferences on the importance of inclusive amenity.
Why do you choose to stay at Stockland?
When I was looking to move companies, I made the conscious decision to never hide who I was at work as a proud LGBTQ+ identifying man. At Stockland I do feel included. I feel that bringing my authentic self to work has made me a better employee, and I am able to influence and lead change to allow other LGBTQ+ people to choose and stay at Stockland.
Together we create the future. In your role, what does the future hold that you're excited about?
As a built environment professional, I've always been motivated and inspired by the transformation of spaces and as a development manager at Stockland, I get to do that. I'm excited by how my influences in the design and architectural space can impact on the success of a project, but also with a diversity lens, how we can make and influence built form and amenity to more inclusive.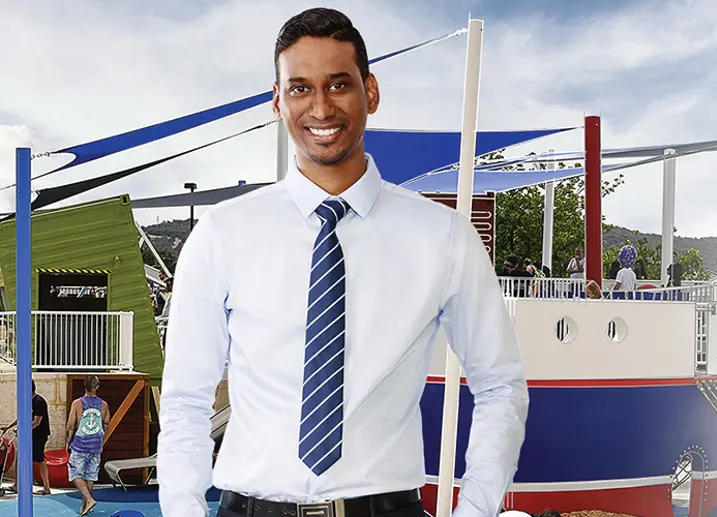 Meet

Satchan

,
a
Mailroom Manager
Meet Satchan, the Mailroom Manager in our Sydney head office who joined Stockland while studying.
How did you come to work at Stockland?
I joined Stockland's head office catering team in 2011 through a friend who was working here. As an international student, the job was perfect for me because I was able to work part-time according to my visa conditions and study at the same time. At first I was nervous but after a few days at work I felt very welcome and comfortable as everyone treats you well and respectfully irrespective of your position.
I remained in that position for five years. After completing my study, I saw the Mailroom Manager role was available on the intranet and I applied without hesitation. I was delighted to become a full time employee.
Is Stockland's contribution to our community important to you?
I'm proud of Stockland for providing support to different charities through the employee volunteering programs which gives us the opportunity to get involved and feel that the contribution we make is helping the community. I have volunteered twice, helping in the kitchen for the Big Issue Breakfast and a team session at The Big Kitchen.
Stockland is not a company that thinks only of itself but also thinks about the whole community – for example, by developing land into successful communities that consider the value that its different aspects will bring to peoples' lives.
What does diversity and inclusion mean to you?
I came from overseas, and I was a bit afraid to come to work in a big company like Stockland but when I joined I was very happy that I took the job after feeling so warmly welcomed. This place includes people from different backgrounds or whatever gender you are. You are always respected at Stockland.
Is flexible work important to you?
Stockland's approach to working flexibly really does help many employees in their daily life, such as for parents who can arrange to come to work either earlier or later depending on their situation. For me, this is great when I have an appointment and can come to work either before or after.
Why do you choose to stay at Stockland?
Stockland is a workplace where you will feel comfortable and accepted irrelevant of your gender or background. Stockland also lets you move to different roles than the one you are initially hired for. I'm hoping one day to be a centre manager in our retail business.
I'm also excited about the contribution that technology can make to our organisation and to see how it can helps us to do our jobs more efficiently.
Explore our diverse organisation and many career opportunities by applying now