News
Creating brighter futures
The Future Now national roadshow created in partnership with the Australian Museum has shown thousands of Stockland shoppers the exciting ways we can act together to create places that are better to live in – strong communities that are healthy, sustainable, affordable and safe.
Future Now is an example of how we're activating our retail town centres to bring people together in meaningful, memorable and positive ways. As leaders in developing sustainable and resilient centres, we're committed to ensuring our spaces inspire connection, enable vibrant economic activity, and empower people to give back to their communities.
With shoppers keen for richer and more authentic in-centre experiences, exhibitions like Future Now elevate the retail experience as well as increase the frequency of visitation and time that shoppers spend in our centres, helping to strengthen a sense of belonging and loyalty.
Touring from July 2022 to October 2022 across four Stockland centres, Future Now highlighted innovative solutions for tackling the impacts of climate change at home and in the community and practical ideas to help lower costs, protect biodiversity, and contribute to a more hopeful and sustainable future.
With fun and hands-on sustainability workshops and events – planting succulents, pottery classes and making cleaning products – and interesting online content, Future Now encouraged families to visit our centres to learn about the benefits of sustainable living and explore eco-friendly and sustainable products from our retailers. It also helped to reinforce with shoppers that our centres are enriching family entertainment destinations with engaging and unique experiences, somewhere to visit again and again.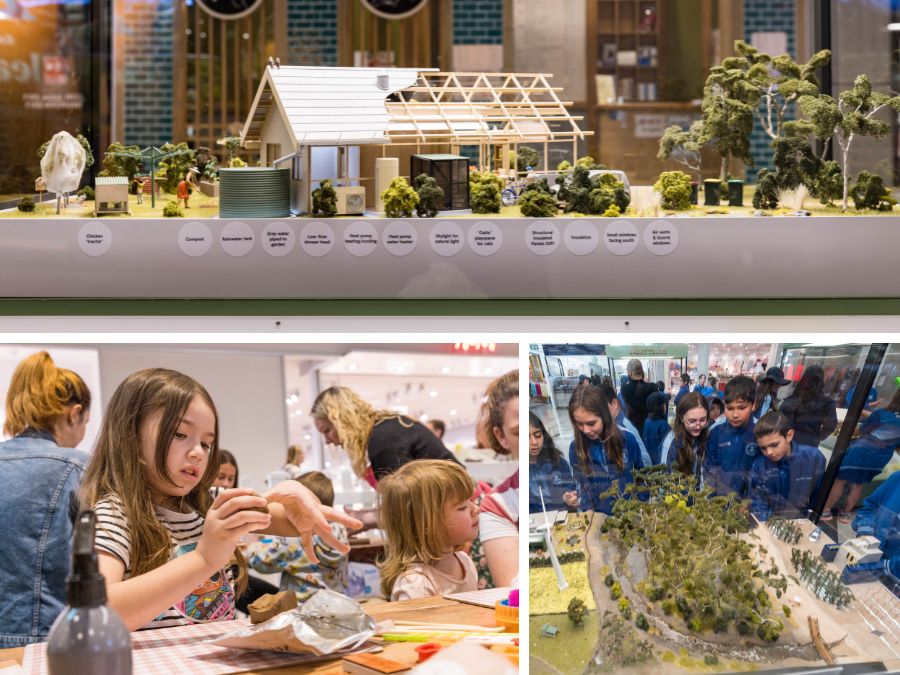 Image source: Stockland Green Hills, NSW; Stockland Wetherill Park, NSW
Future Now results
This thoughtful and memorable exhibition was very well received by regional communities resulting in increased foot traffic and a significant uptick in retail spending across all four centres. We saw shoppers enjoying our centres for longer, with a combined increased dwell time of more than 333%. In particular, there were more visits by families looking for fun and educational ways to entertain their children.
Our fresh and inspiring social media content hit well above the target, with a reach climbing to more than 514,000, 50.5% above target and 8,000 website views – helping to encourage repeat visits. There was also extensive media coverage, with 15 positive articles and mentions achieving a reach of more than 950,000.
Enhancing our centres for the future
We create town centres that are engaging community hubs, with a focus on being accessible and inclusive.
Some of the ways we are doing this is through delivering sensory maps, a wayfinding application, across our centres that are greater than 20,000m2 to improve the shopping experience of people living with vision impairments. As well as developing a shopping experience rating for people with disabilities.
We're working to achieve healthy and connected living by promoting health and wellbing programs, creating activities for older people to prevent social isolation, introducing safe zones for victims of domestic and family violence, including inclusive play spaces, quiet rooms and adult change rooms. We are also partnering with community organisations to help find work for long-term unemployed people, planning youth engagement strategies and conducting community resilience assessments at all our centres to understand local issues.
To read more about Stockland's retail strategies and opportunities available, download the National Retail Marketing Plan here.
Related Articles
News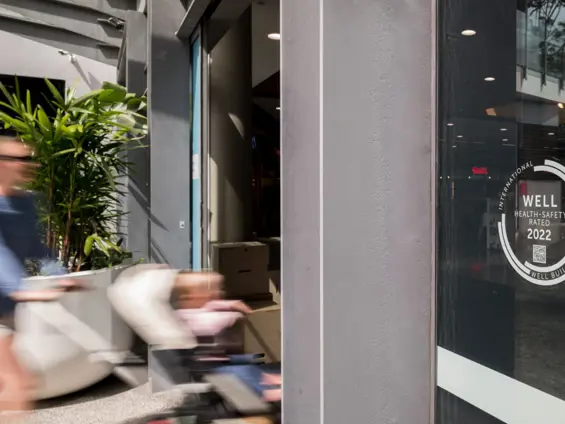 Stockland's Retail Town Centres achieves WELL Health-Safety Rating
Stockland has been recognised by the International WELL Building Institute (IWBI) as the first
Australian property group to achieve a WELL Health-Safety Rating in the retail sector,
obtaining a rating for eight of its centres.