News
'Make Christmas a Holiday' campaign helping to make Christmas stress free for Australians
It's beginning to look a lot like Christmas at Stockland with our festive campaign, 'Make Christmas a Holiday'.
It's beginning to look a lot like Christmas at Stockland with our festive in-centre events in full swing and our 'Make Christmas a Holiday' campaign reminding people that we're here to help ease the pressures experienced by many in the lead up to the holiday season.
From daily gift card giveaways (1st - 14th December) and inspirational gift guides to complimentary child-minding and toy assembly services, we're helping to position our retail town centres as the preferred destination for shoppers this year. Making Christmas a holiday for our shoppers to encourage increased dwell time in our centres and frequency of visitation to prepare for the holidays without a hitch.
Our 'Make Christmas a Holiday' campaign launched nation-wide on Thursday 10th November with the official campaign video that was amplified across a combination of owned and paid channels.
Following the campaign launch, our 5 Day Super Sale in November kickstarted our customers' desire to tackle their Christmas shopping early, nab a bargain and get ready for the holiday season, with an increase of 15.25% on submitted offers compared to 2021 and almost 12,000 views on the sales and offers page over the five-day campaign period.
That enthusiasm has spilled over into December. After only a few weeks in the market, our 'Make Christmas a Holiday' video has surpassed 3.2m views to date. Our dedicated Christmas landing page has exceeded set targets for unique visits with over 40,000 views*, we are at +180% of our total campaign target for total landing page views with customers busily searching for thoughtful and budget-friendly gift ideas, gift wrapping help, DIY activities for kids, and fuss-free Christmas recipes with a strong average time spent on the Christmas page at 2mins 18secs.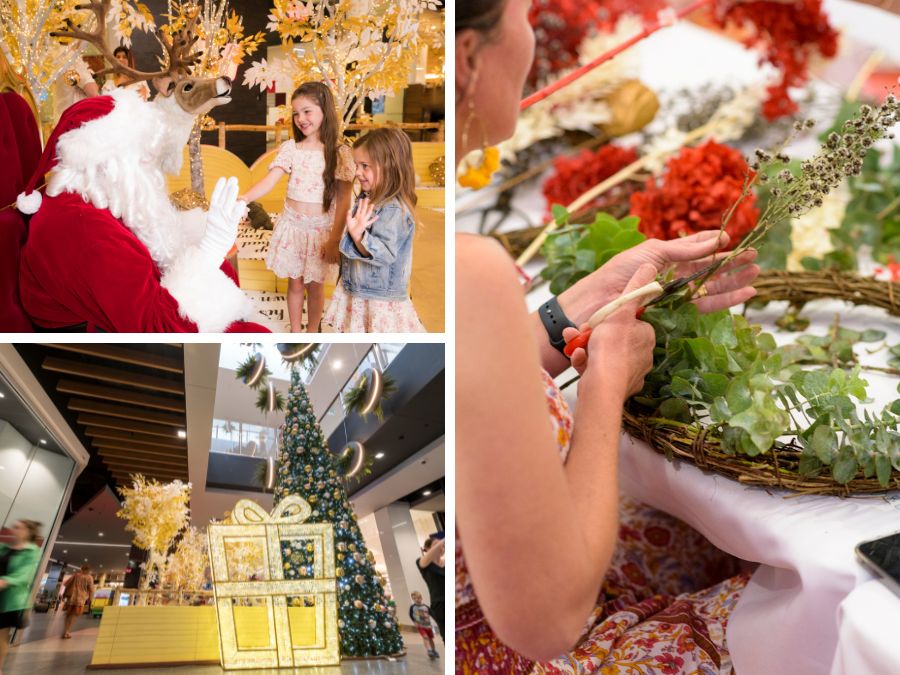 We're creating magical and joyful in-centre experiences and our customers are excited and nostalgic about enjoying Christmas displays, Santa's entertainment, getting a photo with Santa, and getting into the holiday spirit with events like wreath-making workshops driving traffic in-centre.
Whether it's shopping for gifts, holiday outfits, or entertaining at home, our customers are already feeling supported knowing they have Stockland in their corner this Christmas.
To learn more about our Christmas campaign visit www.stockland.com.au/christmas
*Source: Google Analytics, accurate as at 19 December 2022